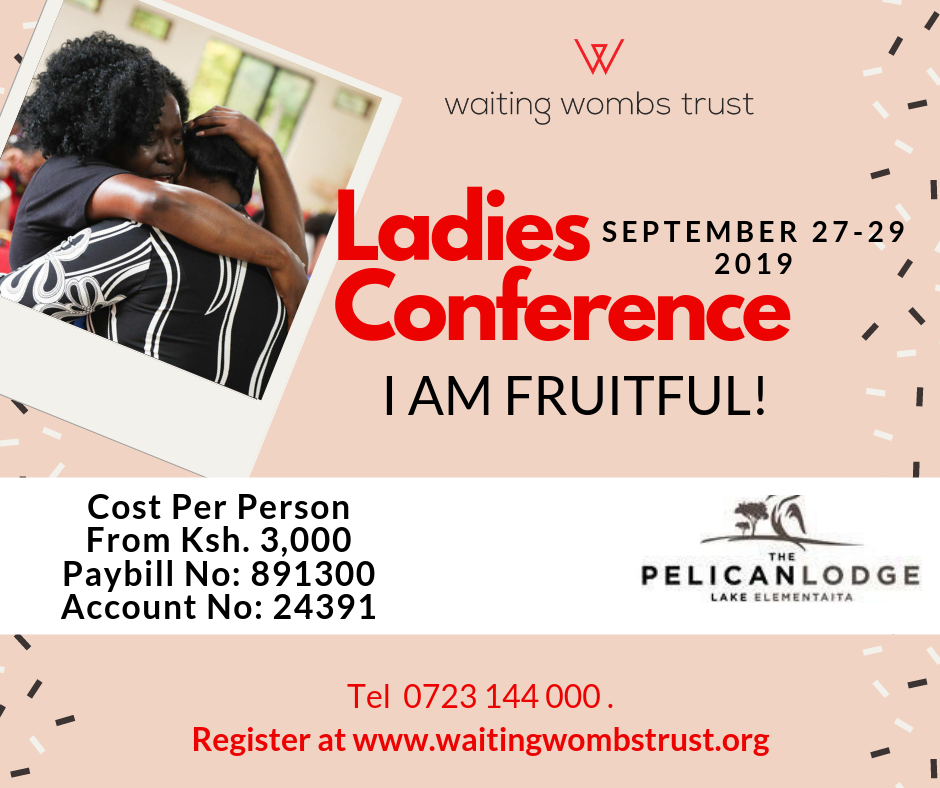 LADIES CONFERENCE 2019- FRUITFUL!!
Body- While you wait, you may be considering yourself as one who has failed. Just when you thought assisted reproductive technology would help, is when the pregnancy test confirms that it has not happened again. IVF attempts have failed to give you the entitlement to motherhood and denied your spouse to be passionately called "daddy." It's another surgery again, when the doctors are trying to deal with the issue that has made you considered socially deviant.
Dozens of suggestions have been brought to your attention. Some littered with an aura of scorn and others a genuine plea to ameliorate the condition. As you look in retrospect, you feel you have been a fruitless person. You walk with the burden of the stigma-lensed society weighing down on your shoulders. A feeling of insignificance malignantly hangs over your troubled soul. You feel it is time to throw in the towel.One things that is constant amidst all the confusion is GOD. And He promises that if we abide in Him, we will be #FRUITFUL. How do we achieve this?? Our theme this year is #I AM FRUITFUL!

Join us for this second ladies retreat as we learn, make memories, and be inspired as we also inspire others. The best gifts of life like love, are often free but you can only receive them as you give of yourself fully - time, attention, and effort.We were two hundred ladies last year from different parts of the world. We were blessed, encouraged and inspired in a safe space where none of us felt judged.The ladies conference is worth every minute and investment.The event will be at The Pelican lodge Elementaita from 27th to 29th September. Please take a moment and register.